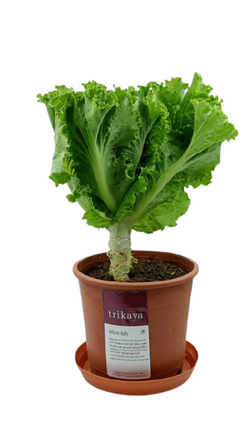 Lettuce Leafy Live Plant
 This lettuce has a mild, nutty and sweet flavor. Best in salads.
Lettuce grows best outdoors in full sun.
Water the plant every day with half a cup (125 ml)of water.
Harvest three to four leaves from the bottom every fourth day. It is best to leave the top most leaves to allow the plant to keep growing. With good care you should get 4 to 5 harvests.
Note: Images are only for illustrative purposes, actual product and colour may slightly differ.